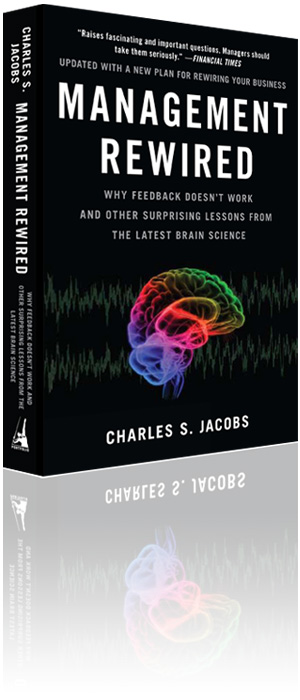 Implement Rewiring
The technology that now holds the greatest potential for improving performance is the application of brain science to business. All aspects of business are ultimately human activities, either driven by people or targeted at people. It just stands to reason that the more we understand what drives people, the more effective we'll be with our customers, employees, and shareholders.
Brain science teaches us what drives people and it teaches us how to make more effective use of the brains that drive us. There is huge value to be gained in improving our ability to influence others and being able to make better decisions. Our competitive strategies will be more robust, our marketing and sales more productive, our management more effective, and our organizations more efficient.
While brain science may appear complicated, applying its findings to business is really quite simple. Individuals can improve their performance by subtly shifting their perspective and compensating for the limitations of logic. Companies can improve their performance through organizational designs that channel the way people naturally work instead of vainly trying to thwart it.
Since improvement requires no more than a change of mind, results are achieved rapidly and with a minimal investment. For over two decades, 180 Partners has helped our clients realize the practical benefits of our growing knowledge of the human mind. We'd like to help you too.
Whether it's a comprehensive rethinking of the business, executive coaching to improve the skills of a key performer, or anything in between, we've got the tools to meet your specific needs.
For More Information
Visit www.180partners.com or email .